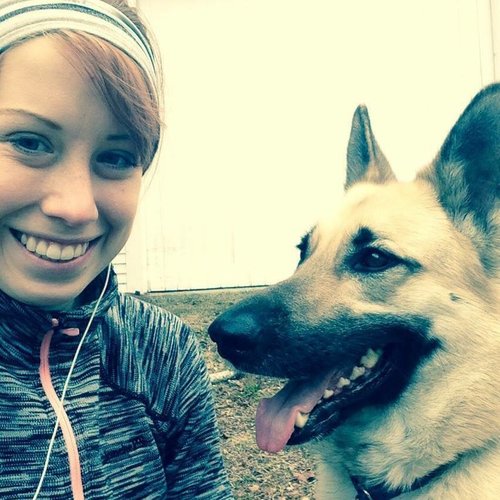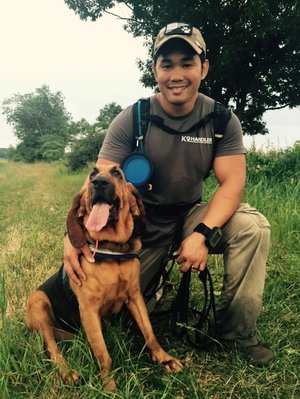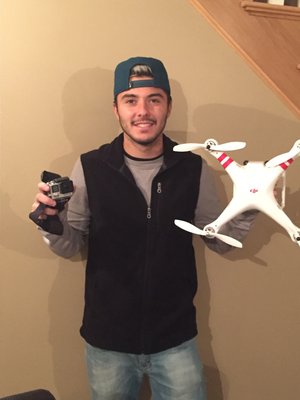 From Lisa:
It was May 2, 2010, a day that I will never forget. I returned home from working an overnight shift in the ICU. I have been an RN on a cardiac unit for the past ten years; I never thought that this day would be the initiation to a new career.
When I returned home that morning, Cappuccino, my 12 yr old female yellow lab, had disappeared through her doggie door. I searched everywhere and could not figure out why after all these years Chino would leave the deck.
Through two weeks of endless searching with volunteers and family, the only sign of Cappuccino lay in her scent trail. I hired a K9 handler with a search dog who lived eleven hours away. I had the handler come three times to track Chino and at times, it appeared we were very close. After six weeks missing, my beloved Cappuccino was found, her body lifeless as she had passed away. It was the most devastating time of my life.
From that moment on I was determined to start what would eventually be the only K9 tracking team in the northeast. Motivated by my memory of Cappuccino, I went to Nebraska, then to Texas, and then to California to train for nine months. I added fantastic canines to my team... all named in honor of Chino's strengths. Bella and Dante symbolize Cappuccino's lasting beauty and endurance in my newly developing team. Vita, my bloodhound, symbolizes life, though Chino's was cut short. Chino's memory will now help in recovering others. I was blessed with the purchase of my fourth dog Mason, who leads my K9 unit as a strong, skilled, and determined tracker.
Although Chino is not here with me today, her legacy lives on. Every day we help other families and pets to find their way home. I know Cappuccino is giving me a big paws up as she looks down at what she has inspired.